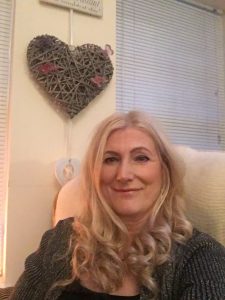 Accredited Certified EFT Practitioner
Available by:  Phone and  Online
Member #: 20113433
Other Training: NLP; Hypnotherapy; Usui Reiki Master; Karuna Reiki; Counselling level 3; Past Life Regression Therapy ; Angel workshops
Professional Licenses: NLP Master Practitioner, Hypnotherapist, Reiki Master, EFT Practitioner
Phone: 01915801548
Location:
Wallsend, Tyne and Wear, United Kingdom
Language: English
About Sonya:
For many years I have studied and researched the correlation between mind and body and how this effects us in our everyday lives.
There is always something new to learn and I am constantly developing my skills. I have attended many development courses over the years, as I believe that to talk the talk you have to walk the walk.
Professional and personal development is a continuum in my life .
I do believe that we are all brilliant in some way, here to learn and expand our knowledge, through study and life experiences.
My goal is to help as many people as I can to reach that place of grace where they feel more comfortable with themselves and the world around them.
Specialties: EFT Practitioner; NLP Master Practitioner and Hypnotherapist, Body Mind Trainer, Reiki Master. Karuna Reiki Practitioner,
I have a natural ability in creating good rapport. People very quickly feel comfortable and safe in my company and are able to relax. This enables me to help them open up more and appreciate who they are and where they are going in their lives. I help them get over their limitations, eliminate bad habits and phobias, stop smoking and lots more.