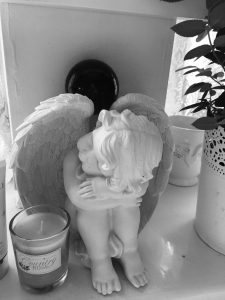 A personal development workshop aligning spiritual and practical techniques to improve and develop your ability to communicate in a more effectual way, enhancing your ability to attract into your life, what it is you want. Let go of emotional baggage that is holding you back and embrace fully all of who you are now.
This is the feedback we received from the participants.
A beautiful, peaceful day Sonya. Your calmness and presence are nurturing, welcoming and relaxing.Presentation skills, attention to detail excellent. Lovely manner. Poignant hitting the heart messages, so relevant in today's fast pace. You mentioned at the onset many people receiving counselling for anxiety and depression, mental illness work.However, I feel, you have a gift at delivering this workshop with all the messages, readings, gifts, energy and relaxation supersedes by far counselling skills. You are gifted. Loved today and wouldn't have missed it for the world. Thank you, Karin, for a wonderful reading.
Caroline Clemmet x
Thank you, Sonya, for an exceptionally special Angel Workshop I was guided here once again by my dear departed friend Margaret.
I loved the poetry and the guidance you shared. I received many messages, throughout the day. My fears for my future health issues were answered. Karin thank you for the reading. All is well. At Peace.
With Love and gratitude.
Lesley Graham x
Thank you for this experience. I felt peaceful and rested. I appreciated the 'life philosophies' you shared.I didn't expect a 'reading 'I was very nervous about that. I intend to see Karin myself again as I left trying desperately to recall all that she said and that unsettled me as I struggle to retain the info, but like you Sonya, she is a lovely lady and I have enjoyed my day. Much gratitude
Caroline Bell.
An amazing day with lots of information and fun. I leave feeling a wonderful sense of peace and excitement towards my future, with all I have learned today. Fantastic experience. Thank you for a wonderful reading Karin.
Suzanne Lambert x
It has been a lovely day very relaxing, helping you to take a look at yourself and let go of what you don't need, think positively about life and dreams. Thank you, Sonya and Karin x,
Amanda Glen
A fantastic day. A chance to look at myself and make my hopes and dreams and goals for the future a reality. Thank you, Sonya and Karin x
Debra Worthen
Thank you for a fabulous day. Loved both elements of the day, learned some great techniques to take away. I would highly recommend this workshop to anyone interested in Angels or wanting to learn NLP techniques. The only improvement I would make is slightly comfier seating arrangement. Thanks Sonya and Karin
Laura Astley